Hello all! Sorry for the lack of posts over the weekend, it was full to the brim! I went to Heather's bachelorette party over the weekend! We had a great time, and it was also Heather's birthday so it was double the fun. Jackie made us all sashes and used paint to write on them with pink and black and even designed pink cheetah hearts on them (Heather's favorite)! Here are of few of the most non-incriminating photos ;-)...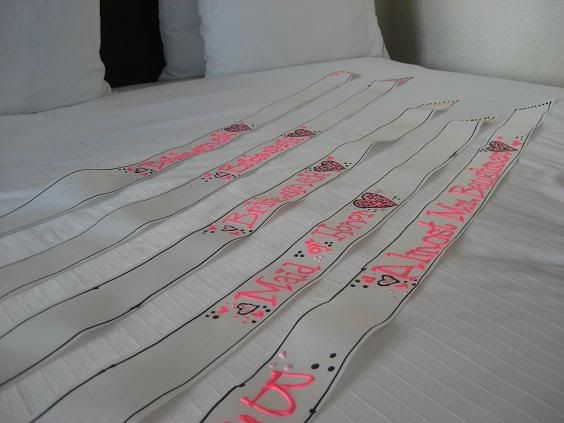 Here are our lovely sashes! Unfortunately most of them didn't make it to the end of the night.
Keeping Heather complany while she finished gettin ready. Tee Hee!
Us girls! "It's her birthday AND her bachelorette party!!!!"
Jax and I testing our short do's shake-ability. Yes, I'm aware that I appear to be smelling my armpit. Just in case you were curious, it was flowery-fresh. :-)
Busted! Haha these old-style cops were standing in front of the paddy wagon and happened to have a ball-and-chain!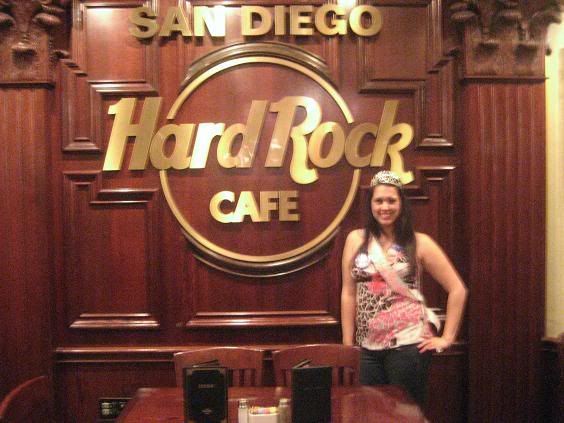 Dinner at Hard Rock.
These stunna shades belonged to a guy in the group of Marines at the table next to us in the karaoke bar. They made the rounds.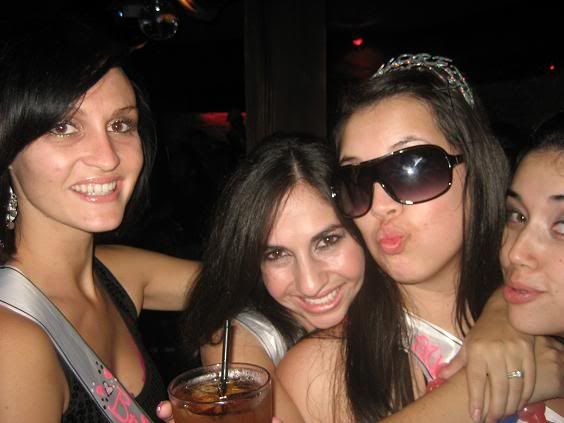 Well that's it for today, I'm beat. I'll post again tomorrow!
<3 Hilabee